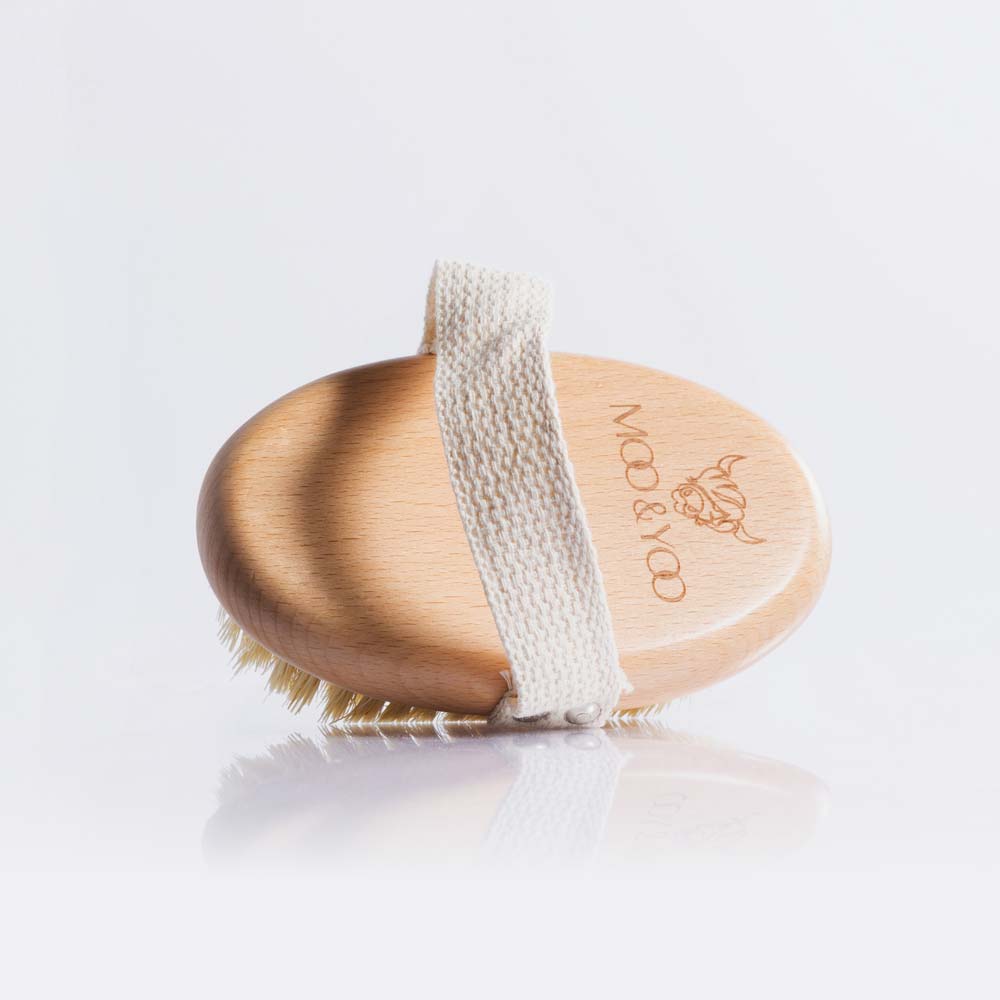 Description
How to use
Ingredients
Our natural sisal dry body brush is made with sustainably sourced beechwood and natural sisal. Each brush is handmade with sustainably harvested bristles from the sisal plant and sustainably harvested beechwood which is then beautifully smoothed.
Sisal bristles are non-irritating and are semi-firm working to exfoliate the skin, resulting in smoother and softer skin. Dry brushing helps to exfoliate, improve circulation, break down cellulite, stimulate the lymphatic system and detoxify. Dry brushing can be relaxing and help to relieve muscle tension, having a similar affect to getting a massage. Perfect to go with Body Wash & Body Lotion Bundle.
For Best Results: Our brushes are designed to be used on dry skin without water, soap or oil. If you are new to dry brushing, we recommend using once every two weeks to begin with then build up to using once or twice a week. Begin with light brushing and increase pressure as your skin gets familiar with dry brushing. Avoid sensitive or broken skin. If you have a skin condition please consult with your doctor prior to use.

Start at your feet and work your way up your legs and stomach. When you've reached the upper body start at your hands and work your way up the arms towards the heart before reaching the chest and neck. As this is above your heart, you will want to use either downwards or circular strokes for this area.

Once finished, shower and cleanse the skin with our Miracle Body Wash before applying our Miracle Body Lotion to nourish and protect. Remove debris from your body brush after every use, wash bristles with warm soapy water then allow to air dry. Do not immerse the wooden brush in water.
100% natural sisal, beech wood and natural cotton handle. 100% biodegradable, 100% plastic free. This brush comes with zero packaging.
Moo Recommends: